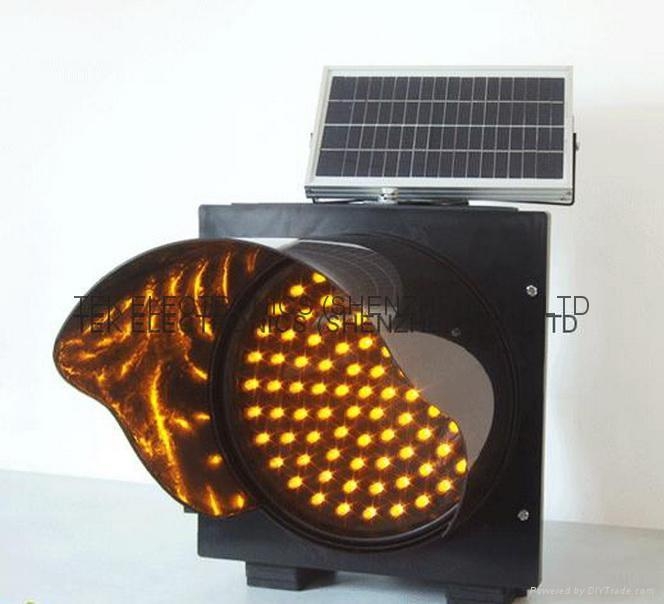 Solar Traffic lighting( STL-02)
Feature:
The case of the product is made of special thermostable ABS material, which can delay the aging of the case owing to ultraviolet radiation.

The LED lights are made of anti-aging AB plastic and have high light transmittance.

The good LED wafer we select can well decrease attenuation.

The control IC purchased from the company MICROCHI has stable performance.

The unique software used to mange the battery's charging and discharging can make the product life circle longer.

The solar panel is made of poly-silicon from the company Suntech.

And we also adopt the super white and high light transmittance glass encapsulation. Therefore, the lifetime of the product can achieve to more than 15 years.

Our company's optimization not only avoids waste but also prevents supply shortage.

We employed the unique technology of automatically adjusting light intensity according to the environmental light. This can prevent the drivers from dangers caused by the dizzy light.

The light is made artful and strong with moisture proof function set up inside.

The batteries are maintenance-free lead-acid batteries.

The electronic components, wire and cable are strictly tested by our Technology Department before purchasing, so the quality is reliable.

Based on customer requirements, gel batteries can be used.

Compared with lead-acid batteries, gel battery has longer life cycle and broader working scope.
Specifications:
Solar panel: 8W, 18V, 3.2 mm fully toughened glass encapsulation.
Solar panel hardness: The solar panel of 500g will be not broken when falling down freely from a height of 100 cm .
Light board: LED 5mm , yellow, 90 lights (6.2W)
Light box: PC( polycarbonate)
Yellow light wavelength: 580nm-585nm
Twinkling frequency: 40 times/minute
Visual distance: > 1000m